If there were ever a destination that could claim the description "Blue Lagoon," it would be the Cook Islands. This sleepy little slice of the South Pacific, rich with ancient Polynesian culture and warm soulful people, is renowned for its many diving, snorkeling, and kite surfing sites. Easily accessible from Los Angeles on Air New Zealand, with small, luxurious resorts encircled by crystal blue coral reefs, Aitutaki, the crown jewel in this archipelago of 15 islands, was the perfect choice for our honeymoon in 2018.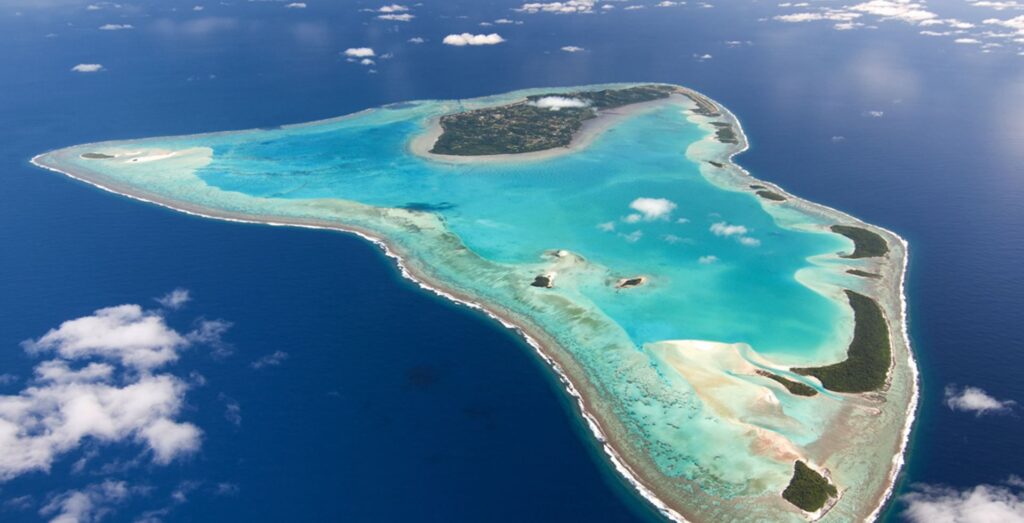 When researching a vacation to the South Pacific, it is common to compare the different island destinations (check out my thoughts on Bora Bora and Tahiti here), as they each have their own distinct flavor, much like Hawaii. The Cook Islands are the more modest choice but no less satisfying in beauty and experience. Perfect for honeymooners, water enthusiasts, sports fishermen, and families alike, Aitutaki has something to offer every type of traveler.
Before diving into what island best suits your vacation desires, there are a few essential things to know about Bora Bora and Tahiti vs. The Cook Islands. First, given that the island is politically tied to New Zealand, the exchange rate is far easier to stomach in The Cook Islands than in French Polynesia. As I explained here, Tahitian sticker shock is real and, for many, can be quite a bummer if you're not prepared for it. It became slightly comical to watch the new arrivals on the island order their first piña colada and realize what they just paid, whispering to one another, "Is this correct, or did I miscalculate the exchange rate?" I genuinely love both destinations, but I found the luxurious simplicity of The Cook Islands a refreshing contrast to the very posh French Polynesia.
In planning our honeymoon, my husband chose a beautiful beachside bungalow at the Pacific Resort. It was the ideal choice for the week, with thoughtfully appointed, spacious rooms featuring large decks with private access to the white sand beach. Pacific Resort is small and exceptionally personal, with an attentive concierge ready to suggest activities or plan an intimate dinner on the beach. With only two restaurants on the property, we were initially concerned we would tire of the food, which was quite the contrary. Incredibly fresh, delicious, and inventive, every dish was exquisite, and we never wanted to take a meal elsewhere. The resort provides free bikes, airport pick-up/drop-off, onsite activity planning, and a fabulous spa.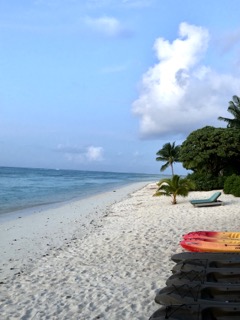 Far-flung, yet accessible, untamed yet elegantly refined, Aitutaki felt like a world away that was wonderfully within reach. So if you're searching for that fantasy island vacation, look no further than Aitutaki. Whether relaxing at the beach or taking an exhilarating kite surfing lesson, reading a book in the shade, or snorkeling under the sun, Aikutaki proved a relaxing, romantic respite far from the busier corners of the South Pacific. If this is your description of heaven, then this untouched, lesser-known gem smack in the center of Polynesia is the ideal destination for you.