Midway between California and New Zealand, and due south of Hawaii, lies an atoll of islands known as French Polynesia. Made famous by painter Paul Gauguin and an iconic song by Crosby, Stills & Nash, this collection of five archipelagos in the South Pacific Ocean is one of the most picturesque and peaceful places I have ever visited but one of the most welcoming. It's a destination worthy of the journey to see the stars of the Southern Cross, feel the tropical breezes and experience the warm, turquoise water of the coral reefs and lagoons.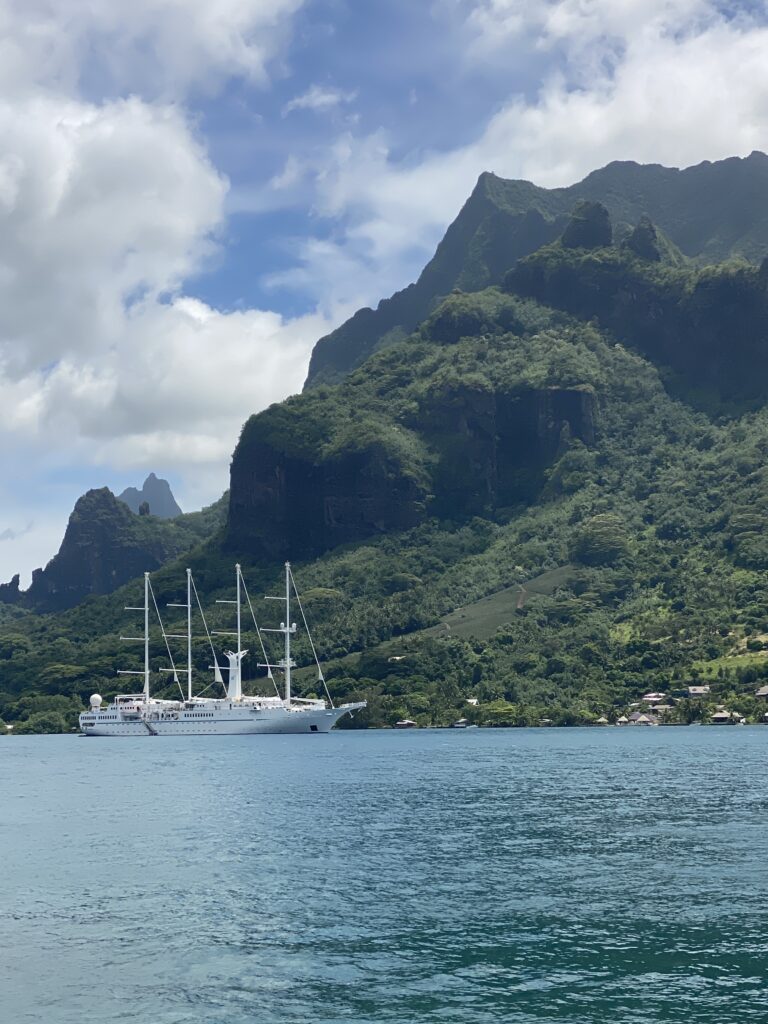 Every visit to Tahiti and the surrounding islands of French Polynesia begins in the capital of Papeete, where the international flights land and the cruise ships depart. It is the archipelago's largest island and the center of government and commerce. Tahiti is more of a jumping-off point for the rest of the region than a destination in itself. If you time your flights right, depending on where you're coming from, one night at the InterContinental may be necessary, but after a day or two, you will be ready for new sights and experiences beyond this island.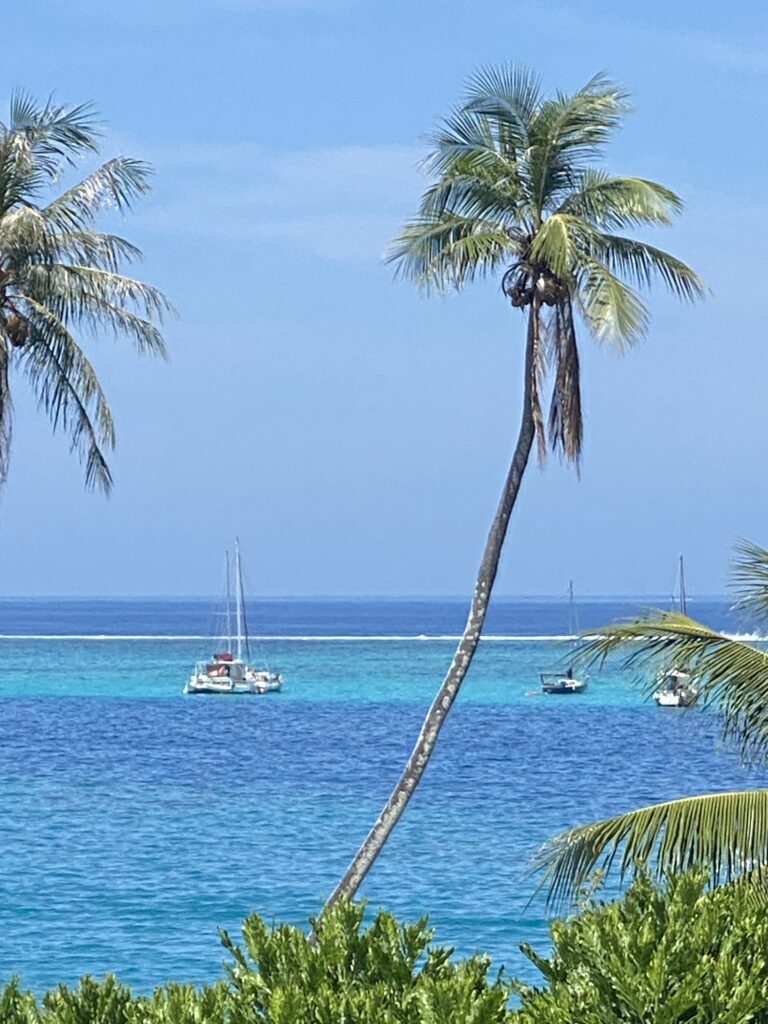 Flights to all other nearby islands are easy, reasonable, and plentiful at the airport in Papeete. It is also the main harbor to get on your sailboat, catamaran, or cruise ship. Gauguin, Regent Seven Seas, Oceania, and Windstar are the most well-known lines that run the island routes, and it's also easy to charter a catamaran or yacht to suit your schedule and route. The region is best seen by sea, so if you're not cruising between stops, I would advise choosing two islands outside Tahiti to taste the local flavor. I suggest departing Papeete, heading to Moorea for two days, and moving on to Bora Bora for three or four days, depending on how much time you have or how long you think it may take you to downshift into full relaxation mode. Every island is lovely, and each offers something different, but Moorea offers the most next to Bora Bora. It was extraordinary to see all the tiny motu's and kayak through schools of manta rays and swim off of secluded white sand beaches, but to be honest, outside of water sports, there is not much to do. The hiking on Moorea was spectacular, but don't expect nightlife and a bustling waterfront on any island. The thing to do in this region is to be on the water or in it, so make sure you like sand and salt!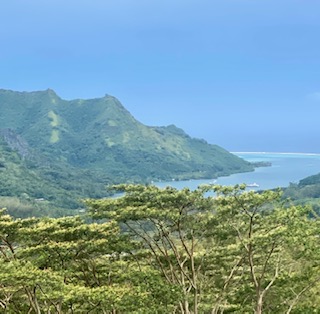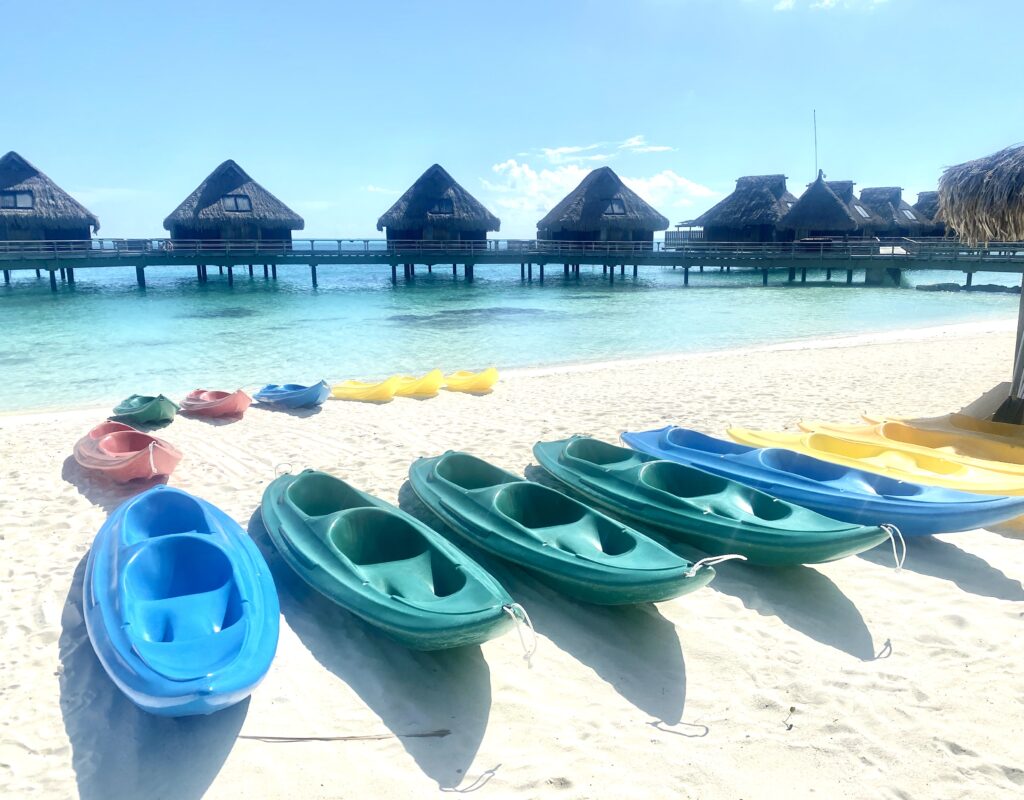 Think Fantasy Island meets White Lotus without the tragic plot twists- that's Bora Bora. When our water taxi arrived at the Conrad Bora Bora Nui, the staff was waiting on the jetty to greet us with flowers, fresh juice, French accents, and warm smiles. It looked like every postcard I had ever seen of the island and more. White sand and turquoise waters surrounded a maze of overwater decking that housed dozens of bungalows with private swim platforms over the lagoon for snorkeling and swimming.
It. Was. A Dream.
After drooling over our huge room, we jumped in with snorkels and swam to the coral shelf just beyond. A kaleidoscope of colorful fish was everywhere, and I must say it was so silent, peaceful, and memorable. Unbeknownst to me, the black-tip reef sharks (they're benign, but no thanks) were lurking in the shadows only to come out under cover of night when we wanted to jump back in after dinner. I decided to suspend my night swimming and stick strictly to daylight hours.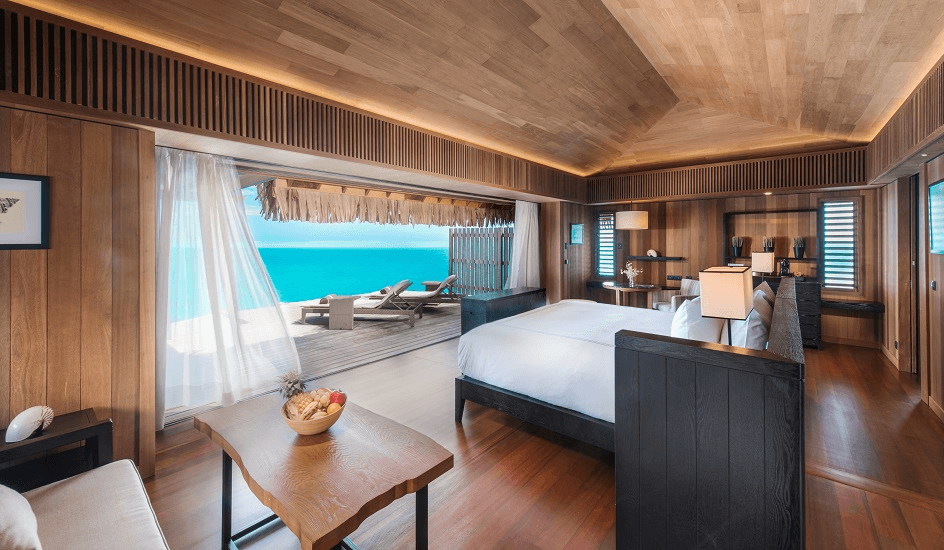 Relaxation is the name of the game on Bora Bora, and the concierge at the Conrad is happy to assist if you have the urge to resist. If a morning stroll, leisurely snorkel, two-hour lunch with your feet in the sand, and a poolside snooze are on your agenda, you've landed in the right spot. The level of relaxation we achieved was nearly comedic- the most significant decisions we had to make were piña colada or mai tai, surf or turf, sun or shade. The resort was a beautiful study in teak, rattan, and gauzy linen that seamlessly blended into the natural surroundings of towering mangrove trees and cascading plumeria. The entire property was bathed in the heady scent of tropical flowers and fountains filled with orchids.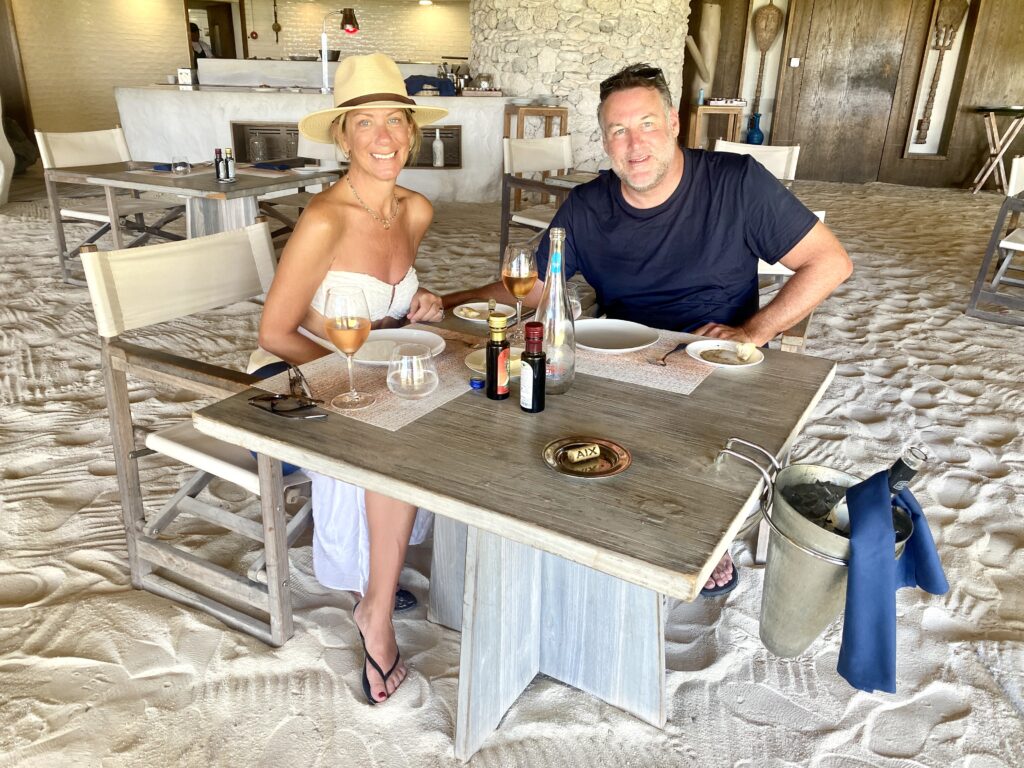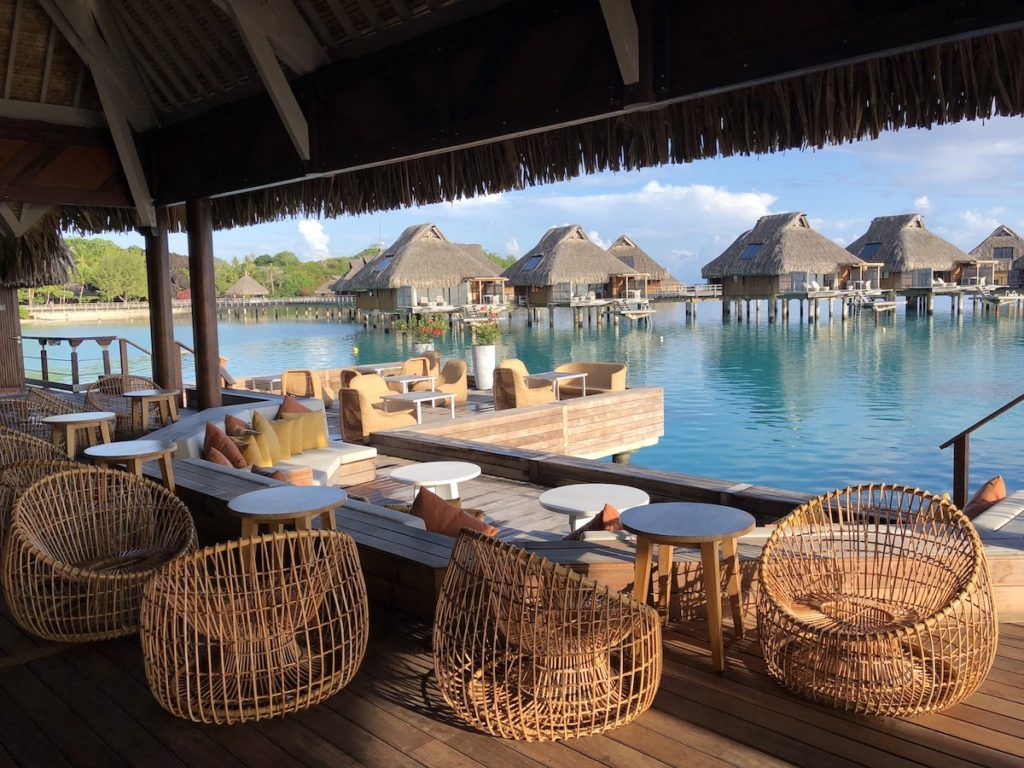 The resort also boasts a gorgeous spa and plenty of water toys on the beach, inviting you to paddle board, kayak, or snorkel, and there is also a single tennis court and gym if you're so inclined. The food in the three intimate venues was excellent, ranging from sushi to French-influenced dishes to steaks. The room service menu was extensive, and dinner on your deck over the shimmering water is not to be missed. It's not common to resort hop (the others are the Intercontinental, St. Regis, and Four Seasons) in Bora Bora for dinner or drinks as it requires an expensive water taxi (about $100 one way), so be prepared to do all your dining where you're staying. And it's important to note that eating and drinking in the islands is VERY expensive, meaning this is the home of the $30 hamburger, $70 steak, and $50 tuna tartare. A soft drink will cost you about $10, and cocktails typically cost $30. Something to note when planning your budget for your vacation, as I think this caught a few people we met off guard.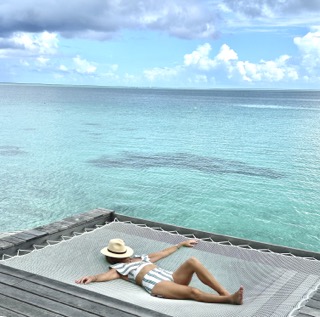 French Polynesia is a tropical paradise that is a once-in-a-lifetime vacation destination. Whether you're planning a honeymoon, family vacation, or milestone birthday, these islands are intoxicating, relaxing, and utterly breathtaking. Take the time to research the kind of property or experience that best suits your desires and fitness levels- hiking volcanic peaks, sailing from island to island, scuba diving the coral reefs, or thoroughly checking out under a palapa for a week- all can be yours for the asking on this incredible archipelago of fantasy islands.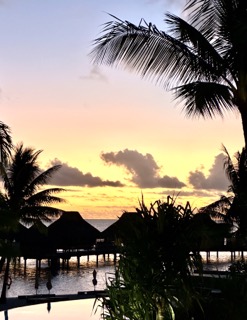 Happy Travels!
xo, klm