Definition of mother
moth·er/ˈməT͟Hər/
noun
a woman in relation to her child or children.
verb
bring up (a child) with care and affection.
This past week all of our college-aged kids (and a couple of significant others) returned from their respective schools and whipped through the house like hurricanes seeking food (lots of it!), clean clothes, connection, laughter, and some fun catch-up time before heading back out into the wild for summer jobs and commitments elsewhere. It got me thinking that most of my "Mom role" has somehow shifted overnight from the verb version to the noun variety, and I must admit I'm not sad about it.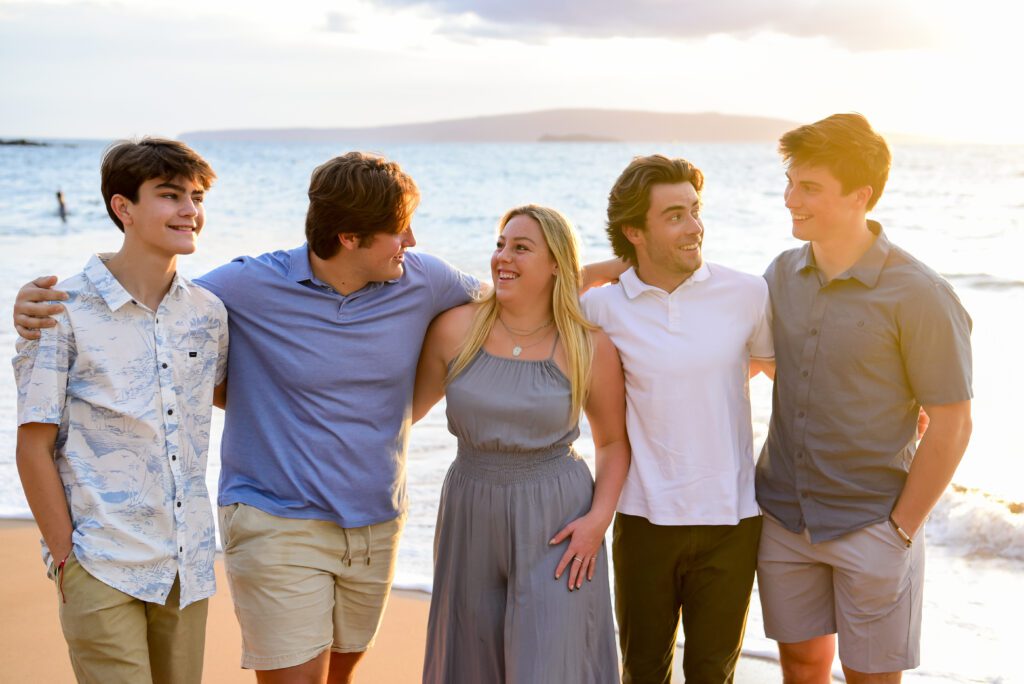 The early years of parenting were blurry ones full of the "doing"– the feeding, the diapers, the bathtime, doctor appointments, birthday parties, homework, managing tantrums, timeouts, and endless years of tryouts. Motherhood IS the definition of action. And very often, an act of centrifugal force. Author Sarah Knott called the early years of parenting "the visceral ongoingness" of caring for children. More often than not, I felt that ongoingness would live on in me forever. Why would I ever find myself morphing into the noun variety of "Mother"? It just isn't done! Or is it done to us while we're not paying attention…?
Lately, I find myself more solidly in the "being" phase of Motherhood. I still have a fifteen-year-old, so I'm not into retirement yet, but the lessons I've learned from parenting the older kids have allowed me not to sweat the small stuff. Obviously, with a ripe (literally and figuratively) teenager in the house, I'm certainly not taking my foot off the gas, but I probably would not have pumped the brakes quite so much if I knew then what I know now. Parenting will always be "active"- you never stop loving, caring, worrying- but now it doesn't feel so frantic, urgent, or heavy. In a recent podcast, Michelle Obama explained that it was time for her daughters to go out into the world and "start bumping into walls where I can't see you."
So as another child marches toward high school graduation and begins to discover a big, wide world beyond his current scope of imagination, it's crucial to stop so much "doing" and just "be" there for all of them. The time has come to bump into some walls. That's how you learn, grow, and become. Sometimes you have to make some wrong turns before you find your way, and asking Mom for directions won't always take you where you want to go. I often remind them (no matter how painful it can be) that lost is not a terrible place; it's just a stop on the way to your next destination. So I will start actively minimizing myself as a verb and gravitate toward being a standout noun a bit more. But one thing I can promise with a large amount of certainty is no matter how many times you bump into that damn wall, I won't ever let it knock you down.