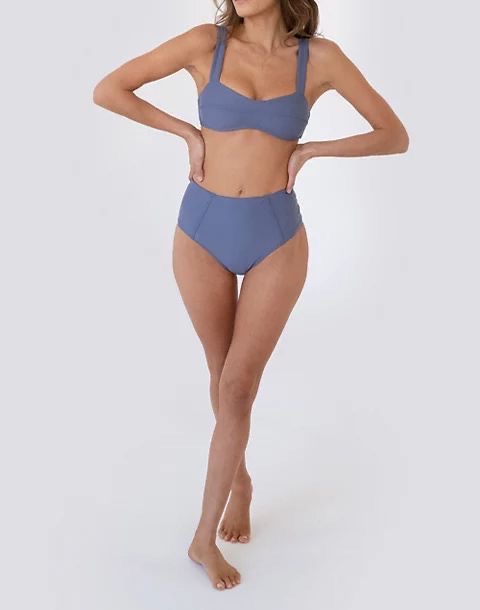 Truth- Not all swimwear is created equal.
Another Truth- it's taken me a long time to figure that out.
For the last couple of years, I have allowed myself the luxury of investing in a few quality pieces of swimwear, not only because they last beyond one season, but because the category has truly changed. From one size fits all stretchy fabrics to sarong sets, the simple swimsuit has evolved into a full-on outfit. Swimwear used to be the dreaded shopping trip of the year- hours in a dressing room with bad lighting, boring choices, and discouraging sizing was sure to leave one depressed and dodging the beach. Finally, designers (mostly female, imagine that!) decided to flip that old narrative on its head and make it fun. Like, really fun! Hello, returns! Hello, mix and match bikini styles and sizing! Hello, floral, flouncy, and feminine! Whether you prefer a bikini or one-piece, these stunners are sure to make a splash at the beach, on a boat, or in the backyard.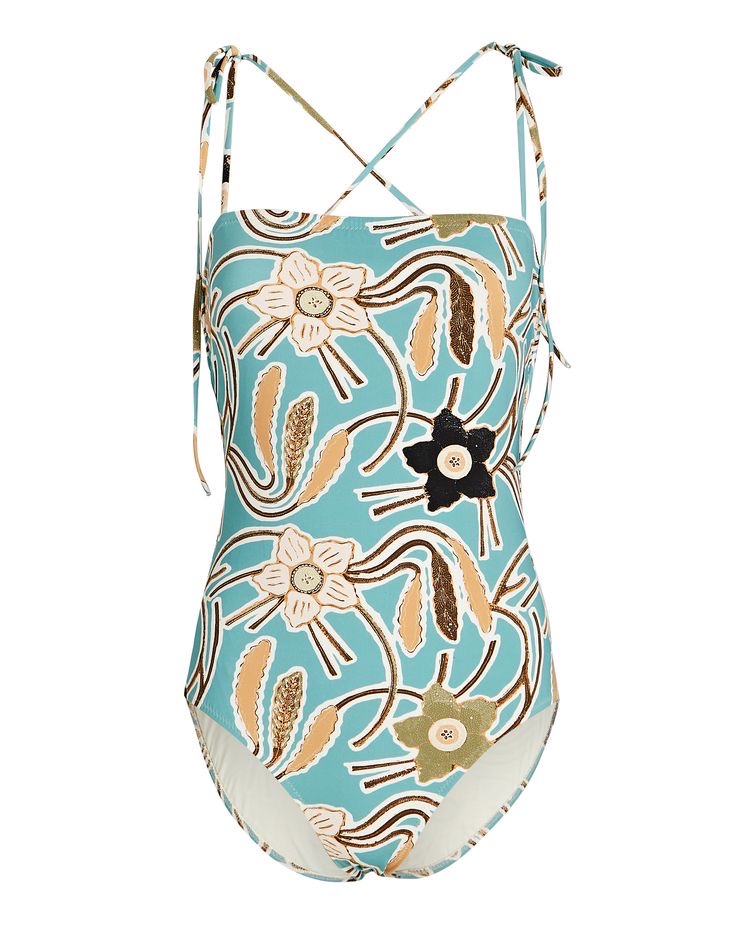 The price tags may be slightly eye-popping, but trust me, it makes a difference, and you get what you pay for. The fit, fabric, and structure of all the brands above are beyond beautiful quality, and as the saying goes, "if you look good, you feel good." Bond-Eye and Hunza G are just a couple of notable brands using sustainable fabrics with a sculpting stretchiness that comes in a 'one size fits all' formula- a pretty revolutionary, and freeing concept for this fashion category.
I love traditional cuts and colors when it comes to swimsuits- no keyholes, tankinis, or fussy straps for me, thank you very much- but I am all in for the ruffled shoulders, bows, and belts that seem to dress up an otherwise ordinary silhouette. Zimmerman, Johanna Ortiz, Lisa Marie Fernandez, Aqua by Agua Bendita, Juan del Dios, and Eres lead the charge in that department with gorgeous, almost black-tie-worthy suits. I may have snagged a couple of the above, as well as this cutie from Anthropologie, but my go-to will always be a Galamaar high-waisted bikini for the beach and a J. Crew one piece for snorkeling, swimming, or sailing.
This season it's all about fun in the sun and relaxing in the summer shade!
Cheers!
klm