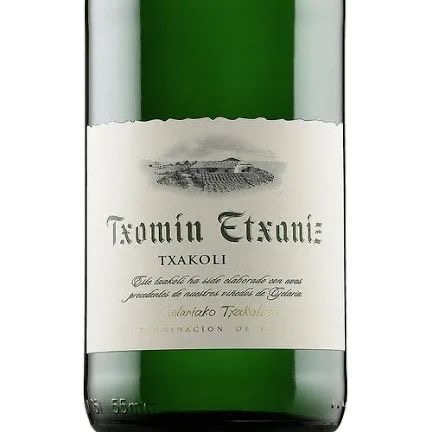 If you ask ten Moms out there what they want for Mother's Day, I'm gonna bet big that it isn't brunching at a busy restaurant with watered-down Mimosas or a terrycloth robe from Nordstrom. She's gonna say sleep and silence nearly every damn time, and quite possibly, she may even have solitary confinement at the top of her list. Silent solace is a premium gift, but if that's not in the cards this year, here are a few fun things I've been obsessing about to gift your favorite Mom or snag for yourself.
I'm always on the hunt for new and exciting wines to try at home, and this is an old favorite I nearly forgot about until I spotted it on the list at local Spanish restaurant Teleferic. A crisp, briny white with the slightest hint of effervescence, this Txocoli (pronounced Chokoli) from the Basque region of Spain is the perfect spritzer for summer all its own or an excellent choice with seafood, spice, or fish. $20.
If you like to layer your jewelry, this little beaded pop of color is ideal for making your neck stack stand out. This glass and pearl number screams summer to me, and I can see it with swimsuits, sundresses, and everything in between. If the crayon box of colors scares you slightly, Anni Lui also has other beautiful beads in solid turquoise, red, black, and pearly white.
Kelly Corrigan always knows how to put everything in perspective. I've been a fan of Kelly's since her first book, The Middle Place, and her podcast is now in my weekly rotation. This episode, in particular, puts parenting, and Mother's Day in particular, in perspective. There are a couple of keen takeaways: "the only expert on your child is your child" and "parenting is one long, slow letting go." And as we all know, Mom is NOT a noun; she is most certainly a very active verb. All the damn time.
I recently switched up my scent with this subtle roller from Byredo. I love Bal d'Afrique with its notes of Bergamot and violet- perfect for day or night. Happy Mother's Day to me.
I finally watched Best Picture winner, CODA, on Apple TV. I had no idea what the story was or how I would feel about a movie, mostly in sign language, but it was fantastic. Set in Massachusetts, the film is emotional, funny, deep, and nuanced, and the main character and her family of fishermen captured my heart and had me sobbing. I didn't realize that CODA was an acronym for Children of Deaf Adults, and if you know music, "coda" means a finale or conclusion to a passage of a movement or composition, which in itself is a beautiful summary of this story. Don't miss. You'll be obsessed.
You have to treat yourself now and then, so do yourself a favor and grab my new favorite tool that has changed my daily routine. I have never been able to effectively manipulate two tools (hairbrush + blowdryer) to achieve that smooth, professional blowout look until now. Part dryer, part brush, part wand, the Kashmira Pro does it all for you in about ten minutes. I dreaded the sweaty thirty minutes that it would take to do my hair, but not anymore. It's an investment but a life-changing one. Again, Happy Mother's Day to me.
Single best clothing investment of the season? This adorable little Aqua jean jacket. I was on the hunt for a cropped, puff sleeve number for a while and just couldn't pull the trigger on the $400 Frame or Retrofete ones because, well, I couldn't justify it. During a random walk through Bloomingdale's on my way to another store, I saw this one, on major sale, and jumped. I can't tell you how many compliments I get every time I wear it, and I have sent several friends to snag their own. It's lighter-weight denim, perfect for spring and cool summer nights, and has just the right amount of stretch. It's a winner. And I may have even snagged it in white as well…
I hope everyone has a relaxing Mother's Day and gets a little extra sleep, solitude if you desire, pampering, and precious time with the ones you love.
Cheers!
klm